– l'élégant système naturel –
be in the present what one wants to be in the future
the intended result is reflected in the process
every moment is a part of continuous creation
I believe that design in essence is an expression of the heart outward towards all those we share this earth with. It doesn't occur as an isolated effort independent of the rest of life but as an integral part of our being and experience. Therefore when we look at the condition of our cities, dwellings and our environment we must conclude that our hearts collectively are not in such good shape. To create a more beautiful and rich world around us we must first know ourselves and be fulfilled within.
I have been fascinated with structures since a child, studied building, music, art and architecture and continue to delight in the many creative things being done all the time. If I can help you with something you would like to create please let me know.
Enjoy your life!
"the best things in life are not things they are experiences"
At the center of your being you have the answer;
you know who you are and you know what you want.
– Lao Tzu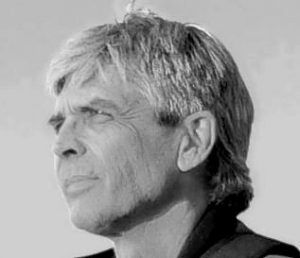 Partial Client List;
AIE Design Studio – Thousand Oaks, Ca.
Anacapa View Estates – Malibu, Ca
Blake Foreman – Simi Valley, Ca.
Blackstone Capital Group – Los Angeles, Ca
Brad Karle – Asheville NC
Bruce Malinowski, Landscape Architect – Agoura, Ca.
Cadbuilt Inc. – Moorepark Ca.
Cary Gepner Architect – Calabasas, Ca.
Dana Hartley – Malibu Ca.
Daniel Shulman – Los Angeles, Ca
Daphne & Gary Murphy – Malibu, Ca
Douglas Stanton Architects – Ar
Fields Investments – Agoura, Ca
Forte Design Group – Malibu, Ca
Fred Dean Architect – NewburyPark, Ca.
Gabriel Heredia – Los Angeles, Ca
Jim Clearwater – Thousand Oaks, Ca
Hal & Gerri Knilans – Thousand Oaks, Ca.
Larry & Lynn Doose – Thousand Oaks, Ca.
Lifestyle Interior Design – Thousand Oaks, Ca.
Malibu Music – Maui, Hawaii
Melcher Construction Mgmt. Inc. – Malibu Ca.
Monica Mayer – Newbury Park, Ca
NYX, Sleep Disorders Center – Thousand Oaks, Ca.
Pacific Rim Printers – Santa Monica, Ca.
Sara Shai – Calabasas, Ca
Schmidt and Associates – Malibu, Ca.
SH Interiors – Los Angeles
Stevenson Cabinetry – Calabasas Ca.
Structural Realities, Inc. – Malibu Ca.
Tom Oswalt Architect – Thousand Oaks, Ca.
Whitman Architectural Design – Ojai Ca.
Wired Lighting – Culver City, Ca.
Words of Peace Global – Agoura Hills, Ca.